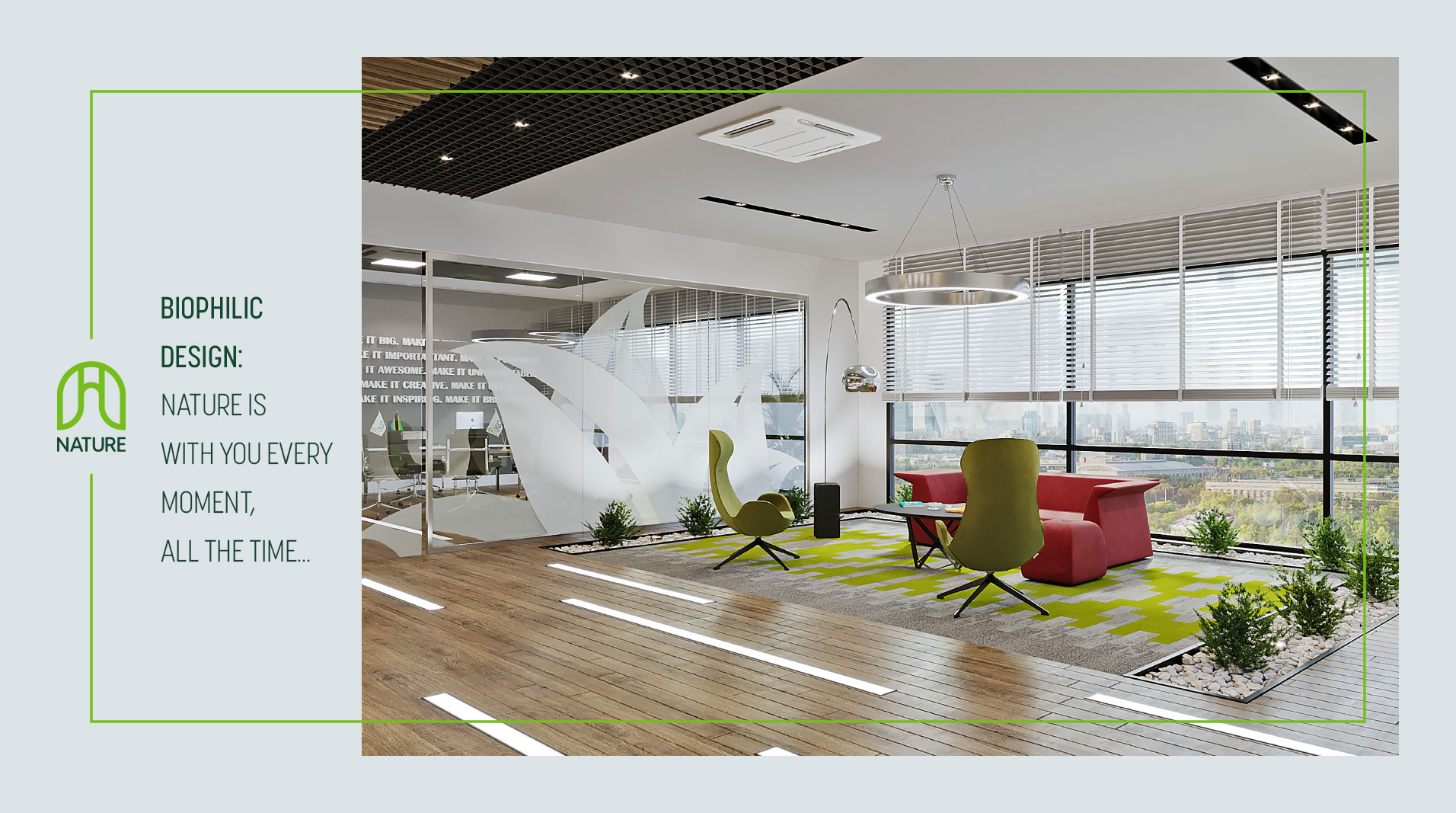 BIOPHILIC DESIGN:
NATURE IS WITH YOU EVERY MOMENT, ALL THE TIME...
A first in Tanzania. We moved the Biophilic Design concept to Nature Offices. Every corner is green, every moment is full of love for nature and life.
Nature Offices has been designed with an approach that increases employee happiness and efficiency.
In a modern space we have implemented an understanding that promotes useful integration between people and nature...